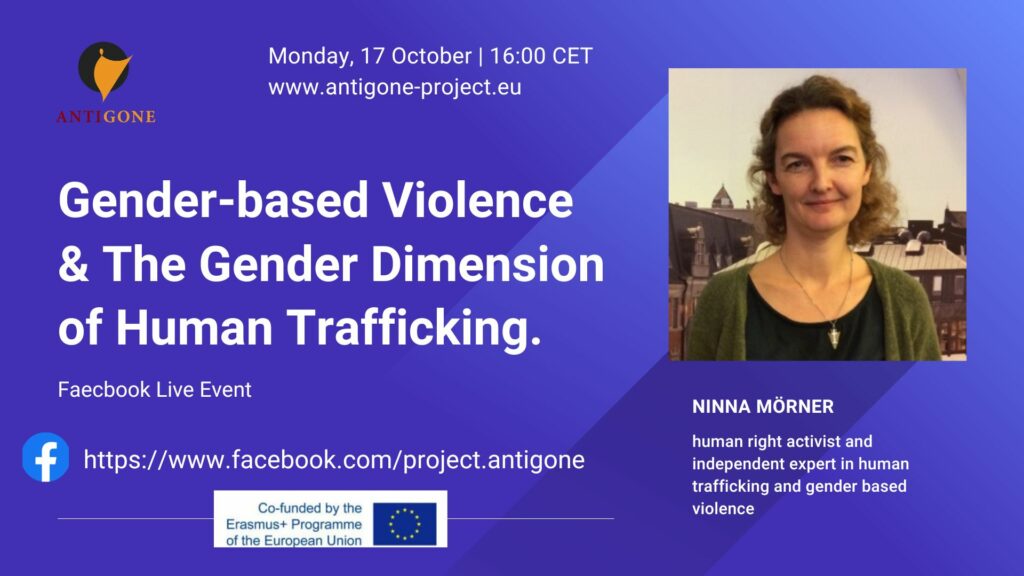 A series of Facebook Live Events was organised in order to share the learnings and the conclusions of the ANTIGONE project.
In the first Facebook Event, the project expert, Ninna Mörner, MA in Social Science, human right activist and independent expert in human trafficking and gender based violence has talked about "Gender-based Violence & The Gender Dimension of Human Trafficking". Here you can download the presentation she made.
In the second Facebook Event, the coordinator of the project, the director of DAH theatre Dijana Milosevic and the Director of the Centre for Higher Education in Theatre Studies, Nicholas Kamtsis shared the case studies that they have developed and the impact of the project in Greece and in Serbia.