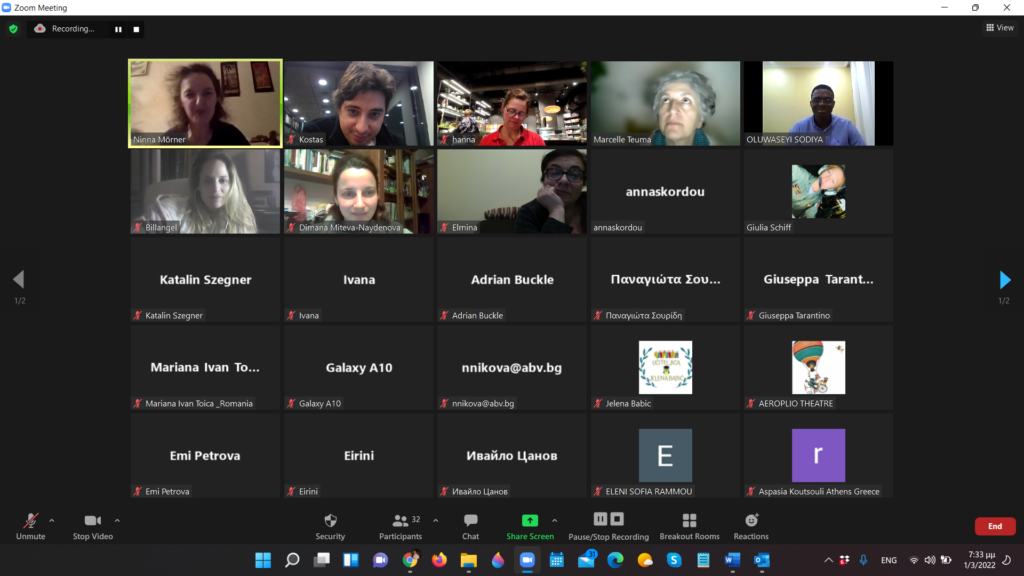 ANTIGONE project has organised an online international training course on the use of theatre as a method to approach Gender Based Violence in the classroom. The course was organised in 6 sessions (twice a week, every Tuesday and Thursday) starting from the 1st of March and finishing on the 17th 2022.
The aim of the course was to empower teachers to use theatre methods in order to raise awareness to their students about gender-based violence. Some of the topics that are going to be addressed are the following: Introduction to the concept of gender-based violence; Signs of gender-based violence and what you can do to help; Introduction to the forum theatre; Organisation of experiential drama lessons; How to engage students in participating in theatre; Organisation of text-based drama exercises; Development of lesson plans.
All the partners have delivered a part of the course according to their own expertise. The participants came from the countries of the partnership but also from many countries that do not make part of the partnership such as Portugal, Romania, Kazakhstan, Azerbaijan, Poland, Bosnia and others.